Earning extra money can change your life.
It makes you less dependent on your 9-5 paycheck. It gives you more freedom and options.
There are many ways to make more money from making passive income online from home to starting a business.
Whether you have just a few minutes each day or you're motivated to pull an all-nighter, here are legitimate ways to earn more money.
How do you want to make extra money?
Rakuten Review What is Rakuten? Rakuten (formerly Ebates) gives you cash back for shopping through its affiliate partners like Amazon, eBay, Expedia, Best Buy, Groupon etc. They have over 2500 affiliated companies (in the U.S.) and 750 companies (in Canada). You can...
Review of the Honey App and Extension So you're purchasing something online, you're about to check out when you see the field for "coupon"... Naturally, you google the "store name" and "coupon". You land on sites like Retailmenot.com. You see various coupons and try...
How can a kid earn money? Just because your kid can't get a normal 9 to 5 job, like an adult, doesn't mean they can't find other ways to earn their own money. In fact, kids of any age have a variety of great resources at their disposal to help them earn money on their...
Tangerine Orange Key Promotion You might be here because either: 1. You want to sign up for Tangerine and get up to $200 in free cash (depending on the current promo). However, you don't have an orange key referral to unlock the maximum amount of cash. You're...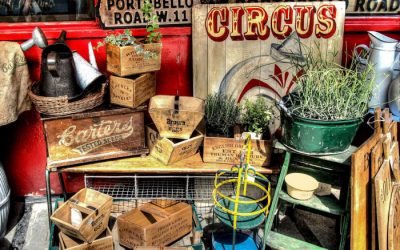 Yard Sale Tips If you're looking for tips on how to host a yard sale because you want to make some extra cash and declutter, you've come to the right place. It's strange to call myself this, but I am a yard sale expert. Expert is not a term I use loosely......
Looking to make $100 fast? Maybe you just need that extra $100 to pay off an unexpected bill? Or perhaps you just want to reduce your debt or have extra spending money? What can you do when you're short of time? Below is a list of 10 ideas to make $100 quickly....
What should be on your blog post checklist? I used to think that you didn't need a blog post checklist. That blogging was just writing posts. I've realized that you can have the best, most comprehensive content. No one is going to read it if you don't have a strategy....
How do you make your first affiliate sale? Can you really make money with affiliate marketing? Up until it happened, I didn't know if it would be possible to make money through affiliate marketing on a blog. I had seen blog income reports showing earnings within the...
Affiliate Programs for New Bloggers Looking to join affiliate programs for bloggers? Perhaps you've been blogging for 1 week, 1 month or 3 months. While you enjoy blogging, you want to recoup your blog costs or explore making money from your blog. Among all the...